Pre- or Post-Tour Gathering Places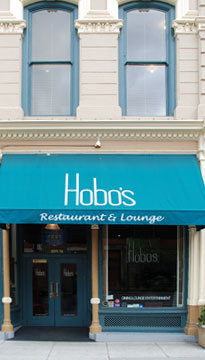 Hobo's Restaurant, 120 N.W. Third Avenue, a family-friendly (minors welcome until 10 p.m.) restaurant and bar in a beautiful, historic building, with appetizers, a lounge menu, and a dinner menu, and a full bar. If you have a group that would like to gather before or after your tour, there are two balcony areas available by reservation. Please check out their website at hobospdx..com. Phone: 503-2243285. They open daily at 4:00 p.m.


Our Museum of the Shanghai Tunnels, 213/215 N.W. Couch Avenue. Our museum-in-progress can be made available with advance notice for meeting before or after group tours. This is in another beautiful, historic Old North End building.

Starbucks, at 130 N.W. Third Avenue.